We got back from Laos , arrived home right now. I still have time to blog hop "Follow Me Monday" This week hope will have more friends to link up, blog, twitter, or Facebook.
Another Great Monday Blog Hop :-)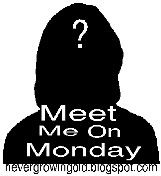 Questions:

1. What is your favorite kind of potato chip?
I not eat potato chip.
2. Do you make your bed everyday?
No :-)
3. How often do you go to the hair salon?
Seem long time since I live in countryside.
4. What do you dip your French fries in?
ketchup
5 Do you shop with coupons?
No.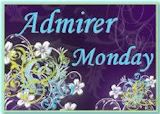 Question of the Week: Do you return your cart to the corral at the grocery store?
Yes, I do.